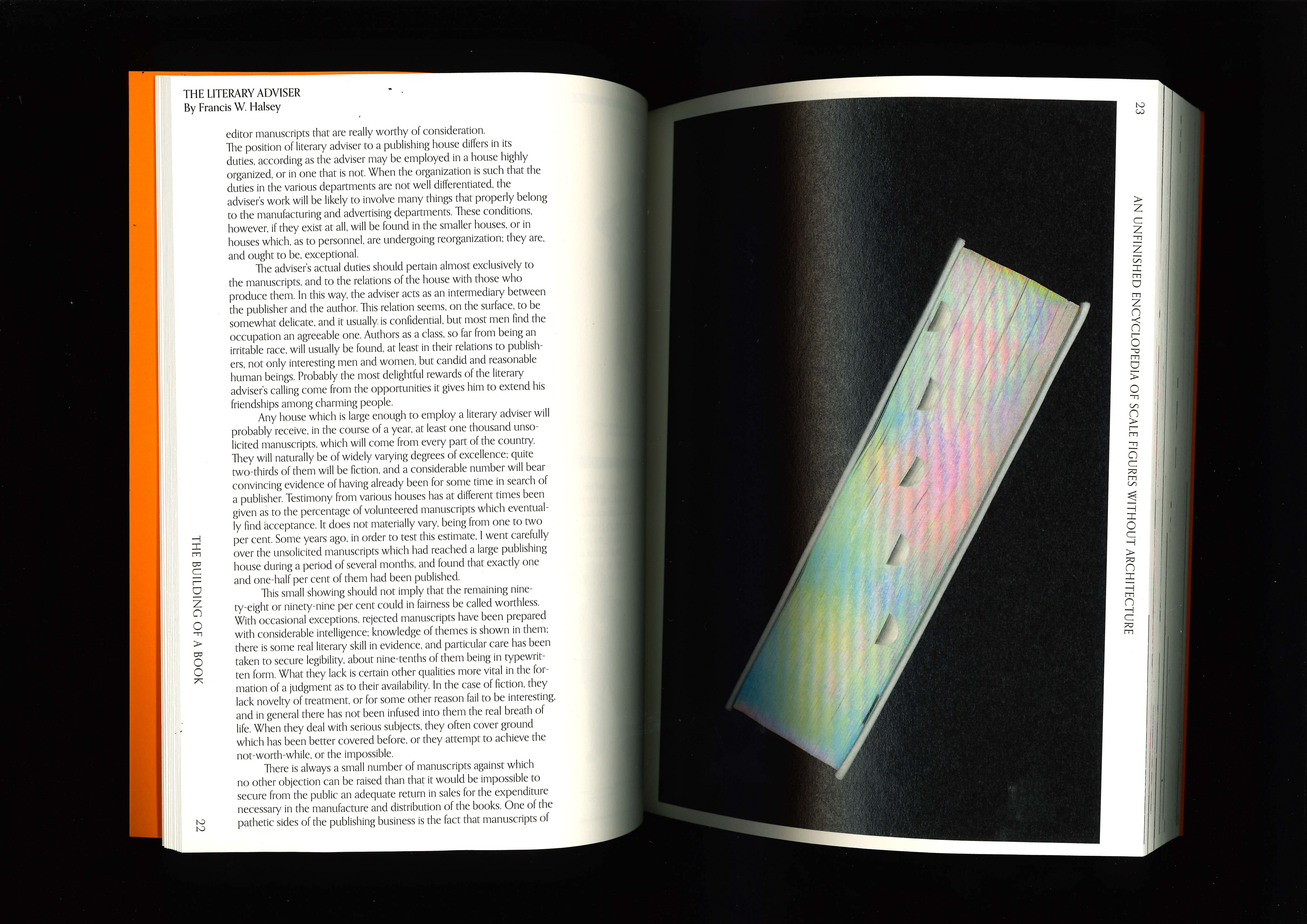 The Building of a Book, 2019
Printed publication, perfect bound. 240pp.

Produced for the Making Pages studio at RMIT.
This publication is a reinterpretation of the out of copyright text, The Building of a Book, edited by Frederick H. Hitchcock in 1906. The text is encyclopaedic in nature and comprehensively details the process of book making in 1906 while the images depict scans of contemporary publications. There is no correlation between the images and the text aside from their shared concern with books, encouraging the reader to draw their own connections from the lack of context.