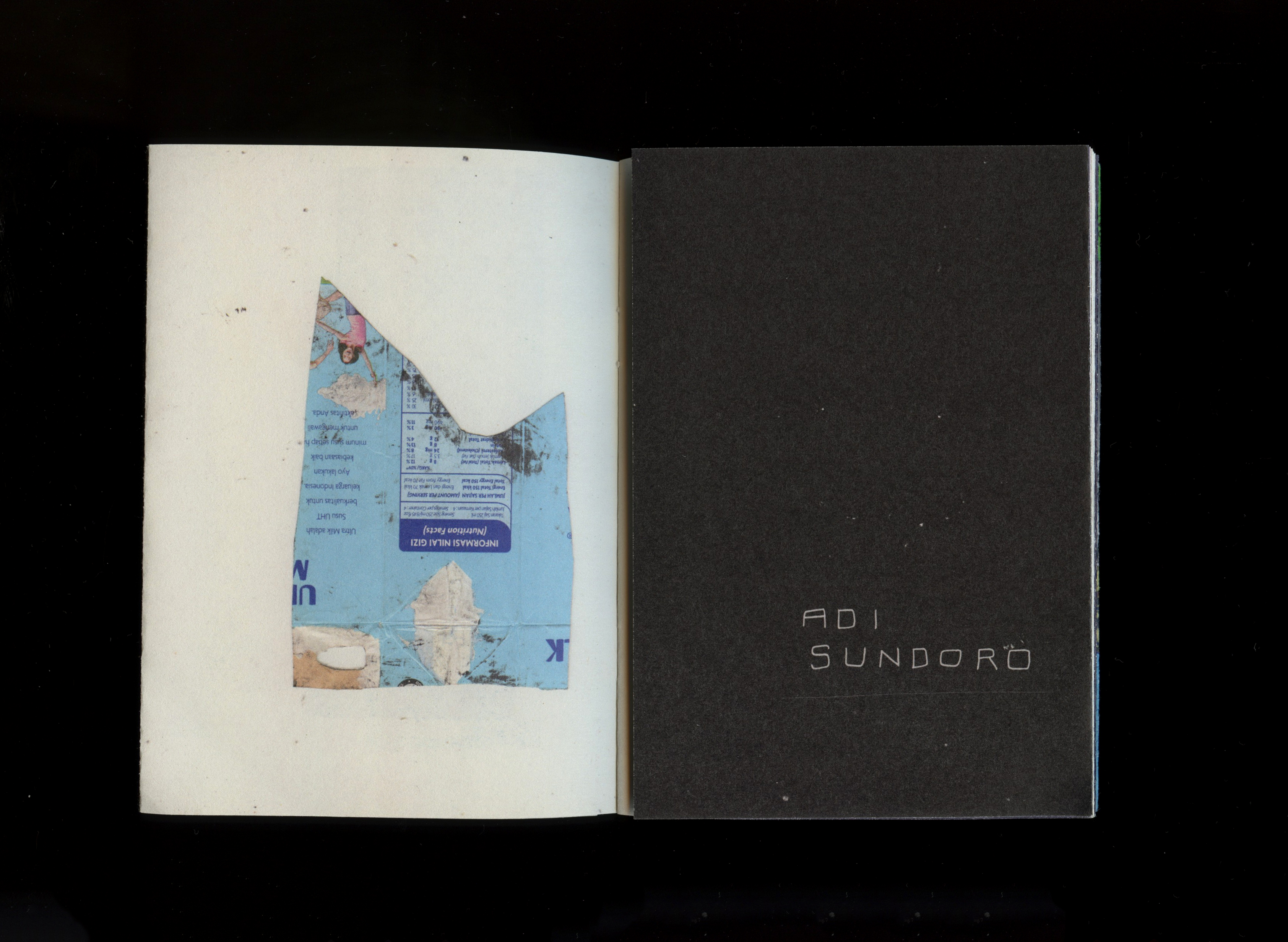 Tetra Trials, 2020
Printed zine, staple-bound, tri-fold.
Made during an internship at printmaking studio
Grafis Huru Hara
in Jakarta, Indonesia.
Tetra Pak printmaking is a method of drypoint that uses Tetra Pak packaging as the matrix. The prints in this book were created during a workshop I held in February 2020 with Grafis Huru Hara at knowledge sharing space, GUDSKUL. None of the participants had tried this method before and, for many, it was their first encounter with printmaking. This book incorporates folding pages to reveal the image on the packaging, the inked up plate and the resulting print, depicting the nuances of the Tetra Pak process.