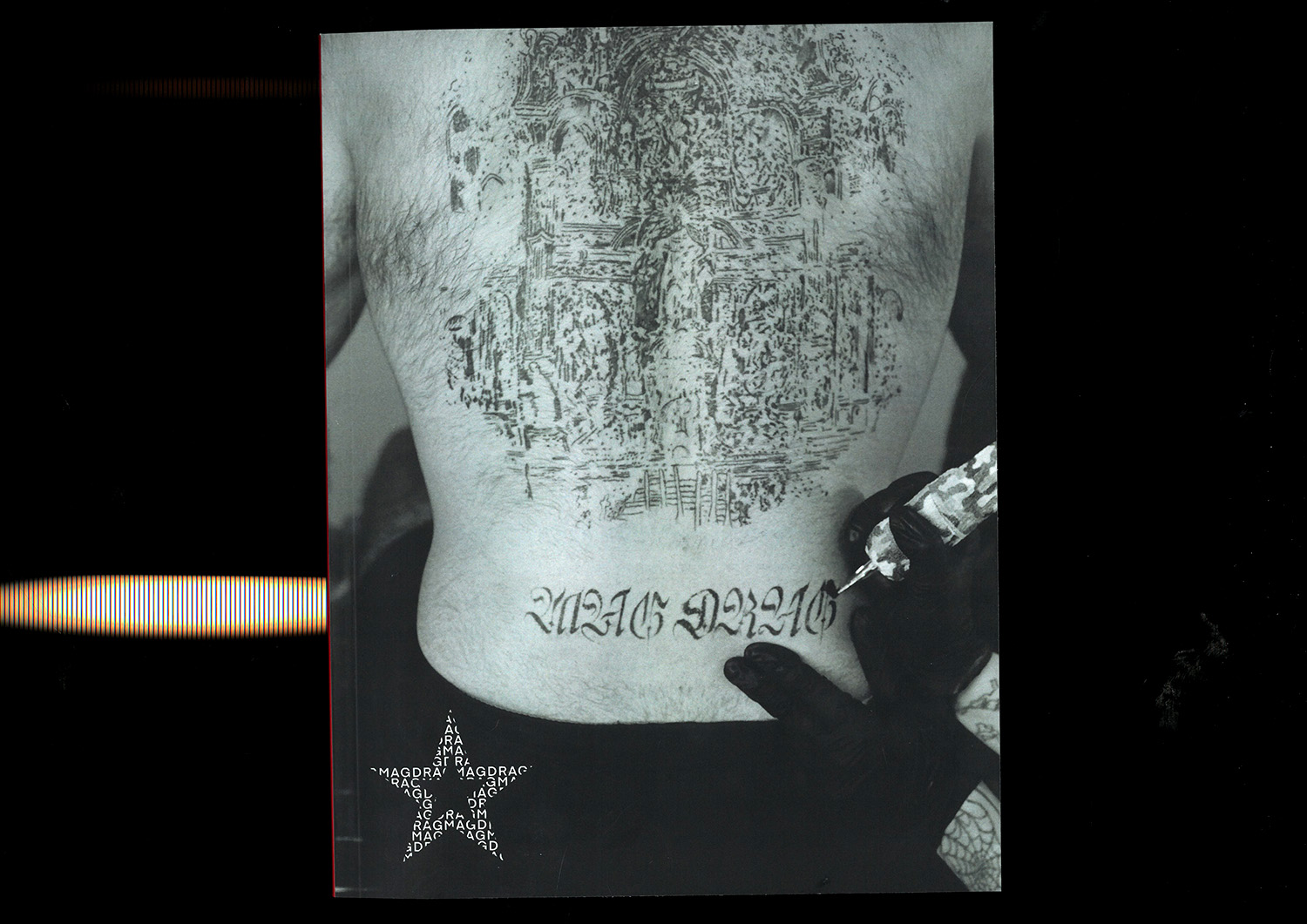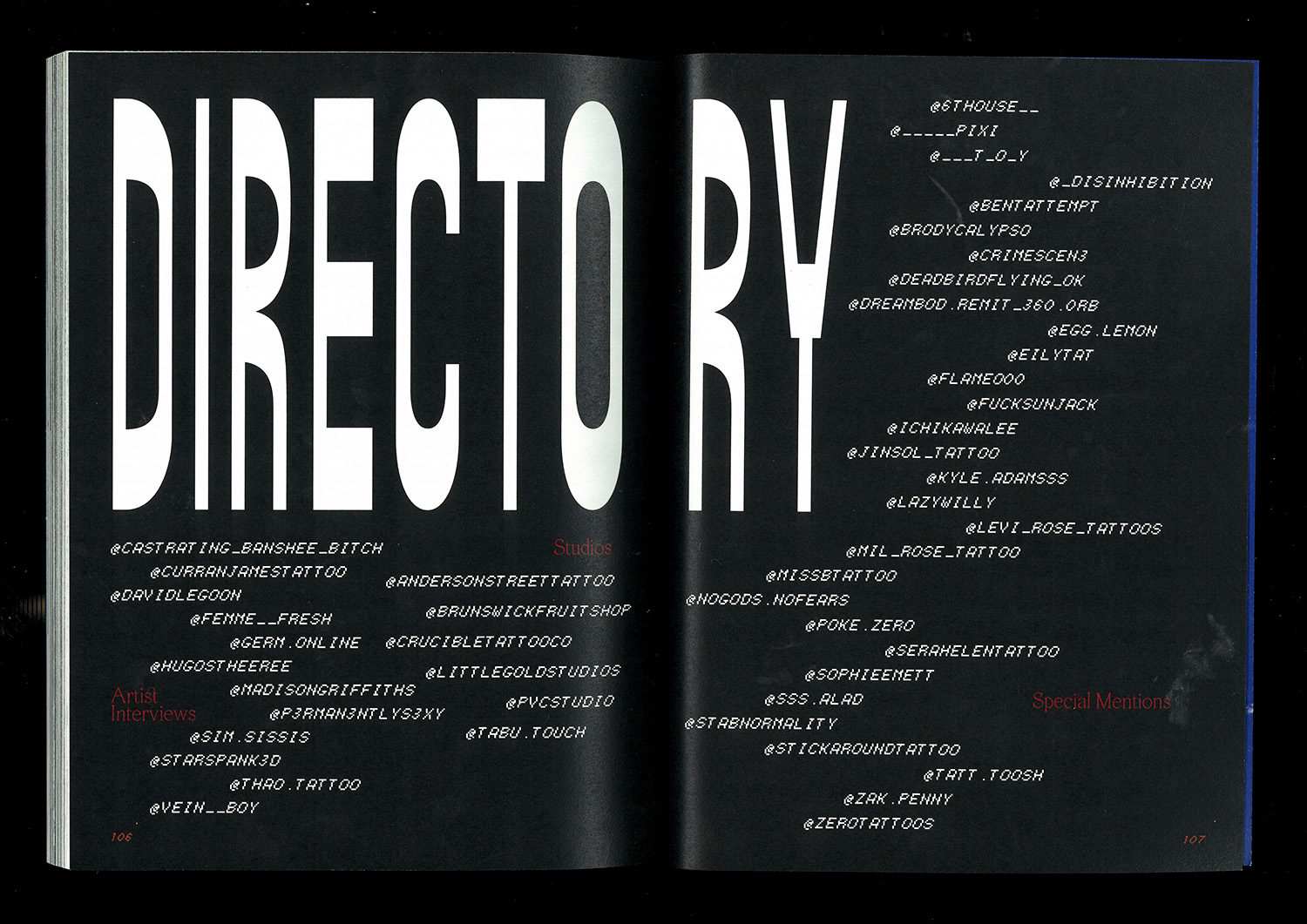 MAG DRAG Magazine, 2023
Self-published by Idle Time.

108pp, 200 x 260mm.

ISBN 9780646877761
MAG DRAG is a collaborative magazine project facilitated and edited by two tattoo artists
Em Finucane
and
Eilish Hazell
, with publication design, editing and photography by me.
MAG DRAG is a tattoo magazine featuring interviews with 12 tattoo artists in Naarm. MAG DRAG aims to uplift the Naarm tattoo community through a more tangible printed medium, as opposed to digital spaces where clients typically connect with artists.
MAG DRAG showcases work by a wide range of artists with various pathways to tattooing. Issue 1 includes Germ, Seth McKellar, Corilee Swanson, Sim, David Le Goon, Thao Tran, Cheri Brook, Curran James, Louisa Malone, Hugo Ellmers, Sunni Palm and Madison Griffiths.
MAG DRAG is available to purchase from PVC Studio, Brunswick Bound, Metropolis and Fiend.