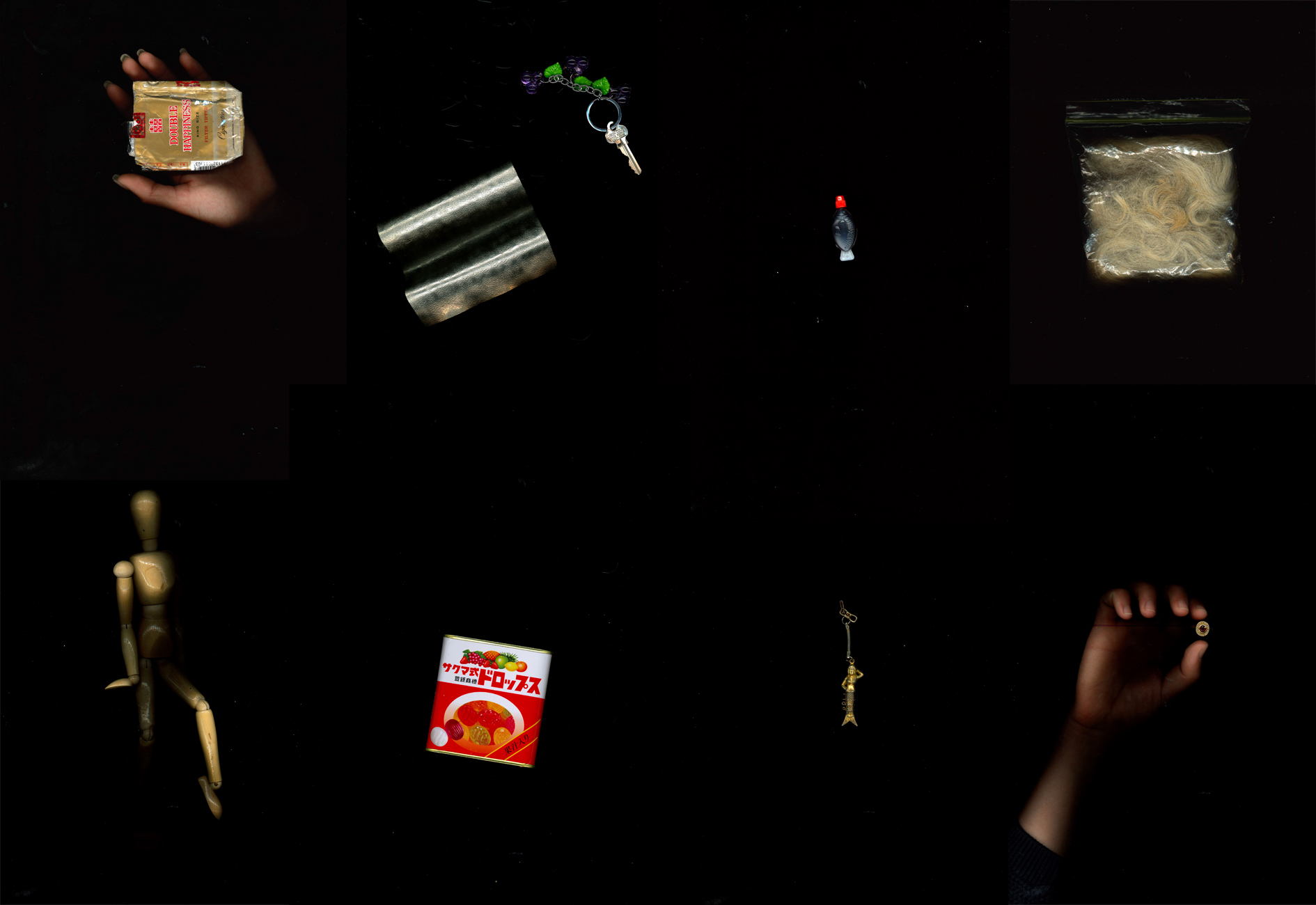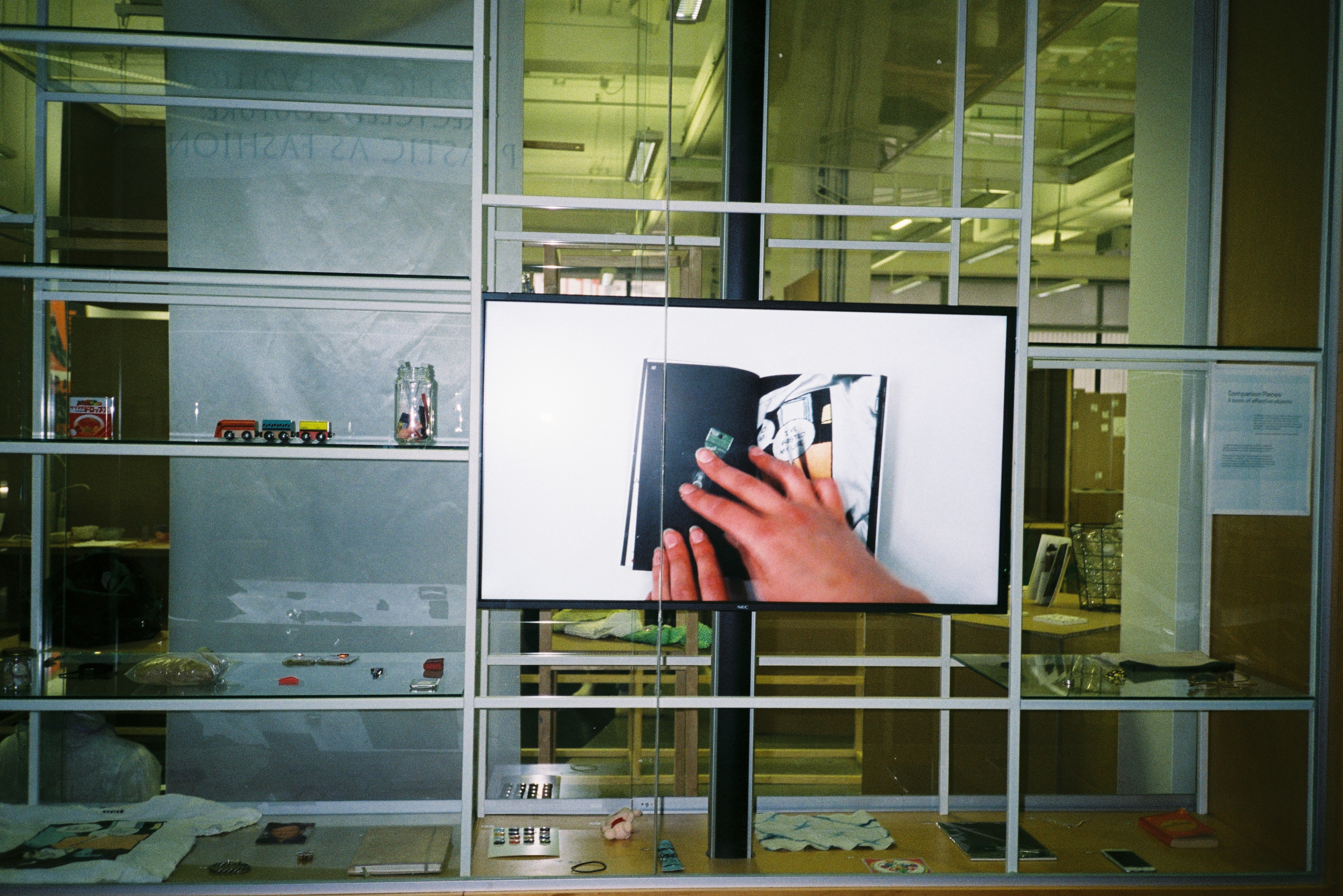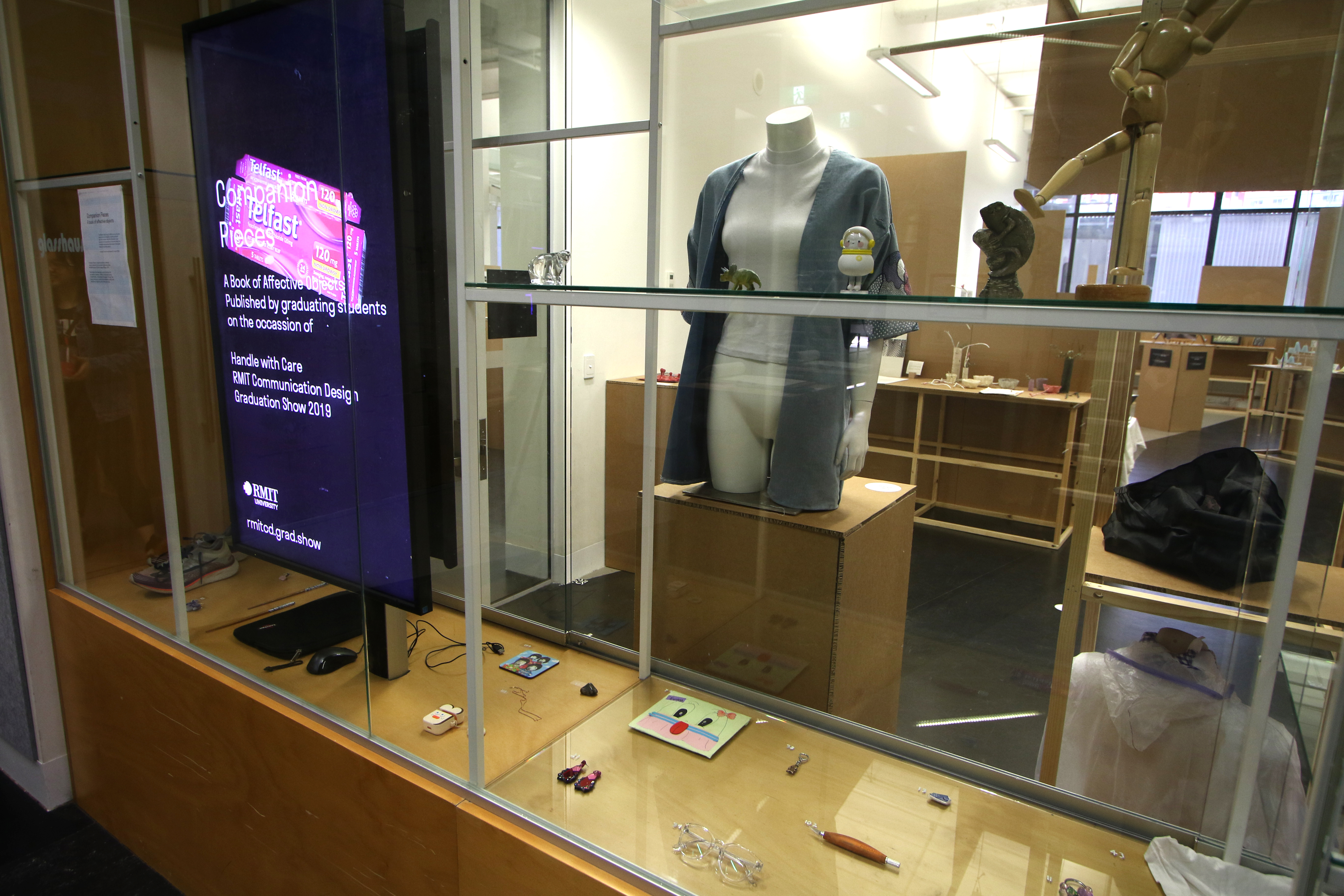 Print on demand publication and installation.


The exhibit ran alongside the 2019 RMIT Communication Design grad show, Handle with Care.

"An affective object may be defined as any physical object which has the ability to sense emotional data from a person, map that information to an abstract form of expression and communicate that information expressively, either back to the subject herself or to another person."
Jocelyn Scheirer and Rosalind W. Picard
Mit Media Laboratory Perceptual Computing Section Technical Report No. 524
Companion Pieces
is an archive of 'affective objects' collected from graduating students.
These affective objects have been kept by each individual, for one reason or another —whether it be subconscious or sentimental— during their three years of study. They are companion pieces, small constants, a cosy nook, talismans, all objects to be handled with care.